HOW TO DESIGN A REPRESENTATIVE LOGO FOR A CITY
Keywords:
Logo design, graphic competition, city, tagline
Abstract
It is not easy to create a logo, as identity graphic representation for a city. It is a work of study and graphics, using many information about the theme. And, of course, symbols, signs and colours to convey an interesting message to the people. This paper presents an experience of the authors concerning the designing an identity for a city, by creating a logo. As it is known, logo is like a signature of something and has a power" to make present the absent" [5]. It was a challenge to put together in a creative graphic representation the past, the present and the future of the city and to harmonize the rules and the demands of the competition to this representation.
Downloads
Download data is not yet available.
References
Adams, S., Morioka, N. (2004). Logo Design Workbook. A hands-on guide to creating logos, Rockport Publishers, Inc., ISBN 978-1-59253-234-6, Beverly, Massachusetts, USA.
Airey, D. (2010). Logo Design Love. A Guide to Creating Iconic Brand Identities, New Riders, ISBN 978-0-321-66076-3, Berkeley, CA, USA.
Dabner, D. (2005). Grafic design. Principiile si practica designului grafic, Ed. RAO, ISBN 973-717- 042-3, Bucuresti.
Evamy, M. (2007). Logo., Laurence King Publishing, ISBN -13: 978-1-85669-528-2, London.
Heilbrunn, B. (2002). Logo-ul, Ed. Comunicare.ro, ISBN 973-8376-02-5, Bucuresti.
Wheeler, A. (2009) Designing Brand Identity: an essential guide for the whole branding team, John Wiley & Sons, Inc., Hoboken, ISBN 978-0-470-40142-2, New Jersey, USA.
Adir, V., Pascu N. E., Adir, G. Design/Redesign in grafica de logo, Ed. Printech, ISBN 978-606-23-0796-7, Bucuresti.
Keller, M., Taute, M., Capsule (2012). Design Matters. An essential primer, Rockport Publishers, Inc.,ISBN 978-1-59253-738-9, Beverly, Massachusetts, USA.
Miller, A., Brown, J. (2004) Logos: Making a Strong Mark, Rockport Publishers, Inc.,ISBN 1-59253-078-8, Beverly, Massachusetts, USA.
Silver, L. (2001) Logo Design That Works. Secrets for Successful Logo Design, Rockport Publishers, Inc., ISBN 1-56496-759-x,Gloucester, Massachusetts, USA.
Hodgson, M. (2010), Recycling & Redesigning Logos. A Designer`s Guide to Refreshing & Rethinking Design, Rockport Publishers, Inc., ISBN 978-1-59253-611-5, Beverly, Massachusetts, USA.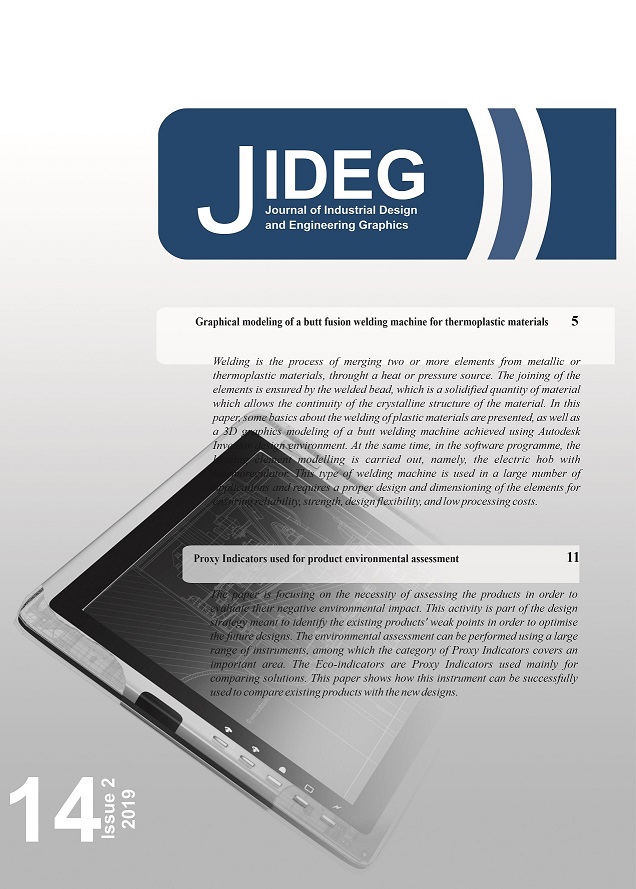 Downloads
License
Copyright (c) 2020 Journal of Industrial Design and Engineering Graphics
This work is licensed under a Creative Commons Attribution-NonCommercial 4.0 International License.